Hydrofoil
Chicama is one of the best places in the world to practice this sport, as it has very long waves and endless walls-the perfect combination to fly and have the best sessions of your life in Foil. You can get from La Punta to El Muelle in one wave, with different sections to perform maneuvers or pick up speed. Outstanding foilers such as Kai Lenny, Laird Hamilton, Robby Naish and Nicholas Leason have visited us. Robby and Nicholas have visited us to try out new prototypes for their Foil brand, Lift Foils.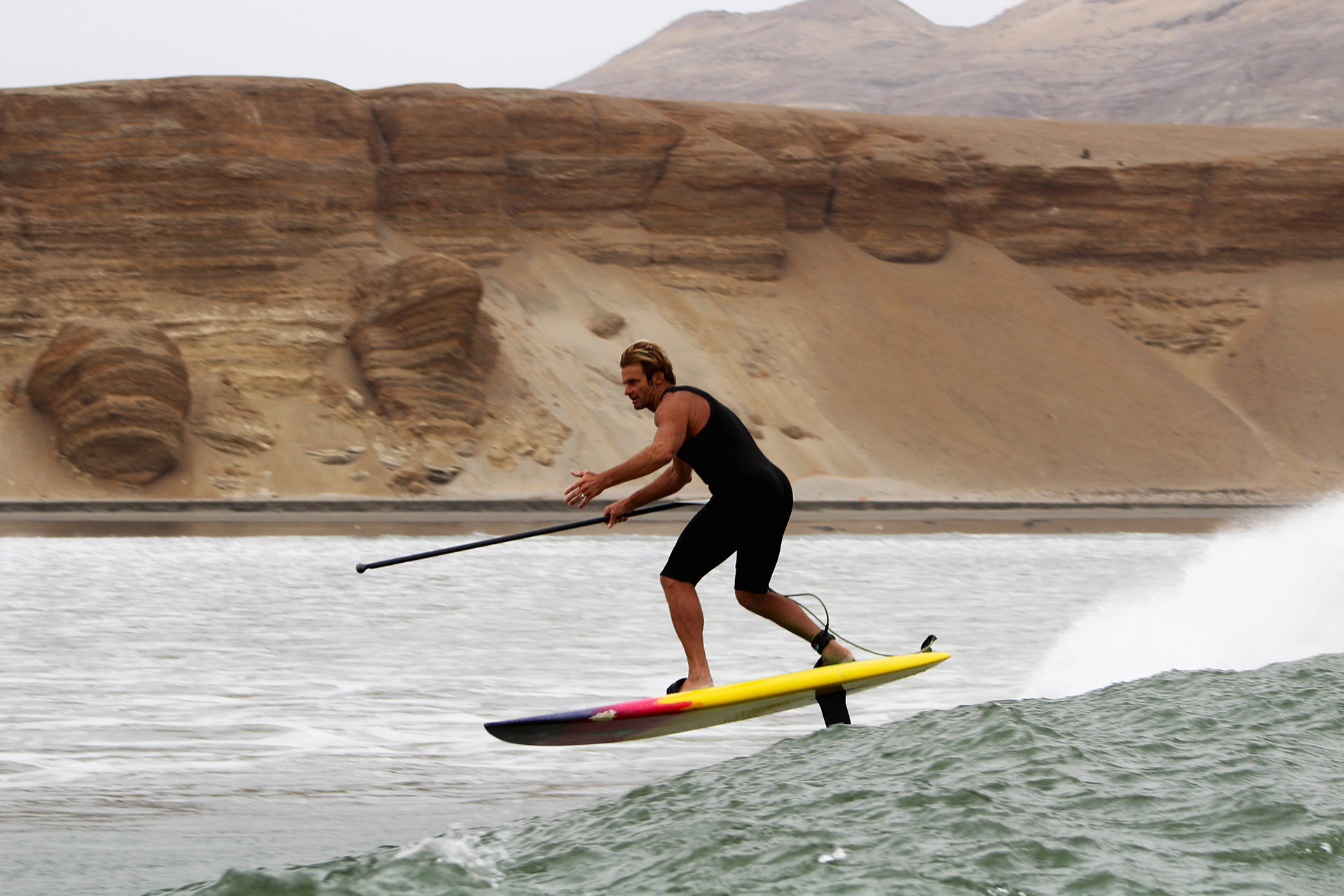 Kai Lenny (currently the best Foiler in the world) recently shared his top 3 spots to practice foil in on Instagram, and put Chicama at #1. Don't wait any longer and come to Chicama to fly and ride the longest waves of your life.
The section of La Punta is one of the best for the foil, as it is the largest and you have more space to maneuver from one side to another. This wave has more strength so you have more speed when flying on foil. In this section there are no surfers, so it is safer for foil.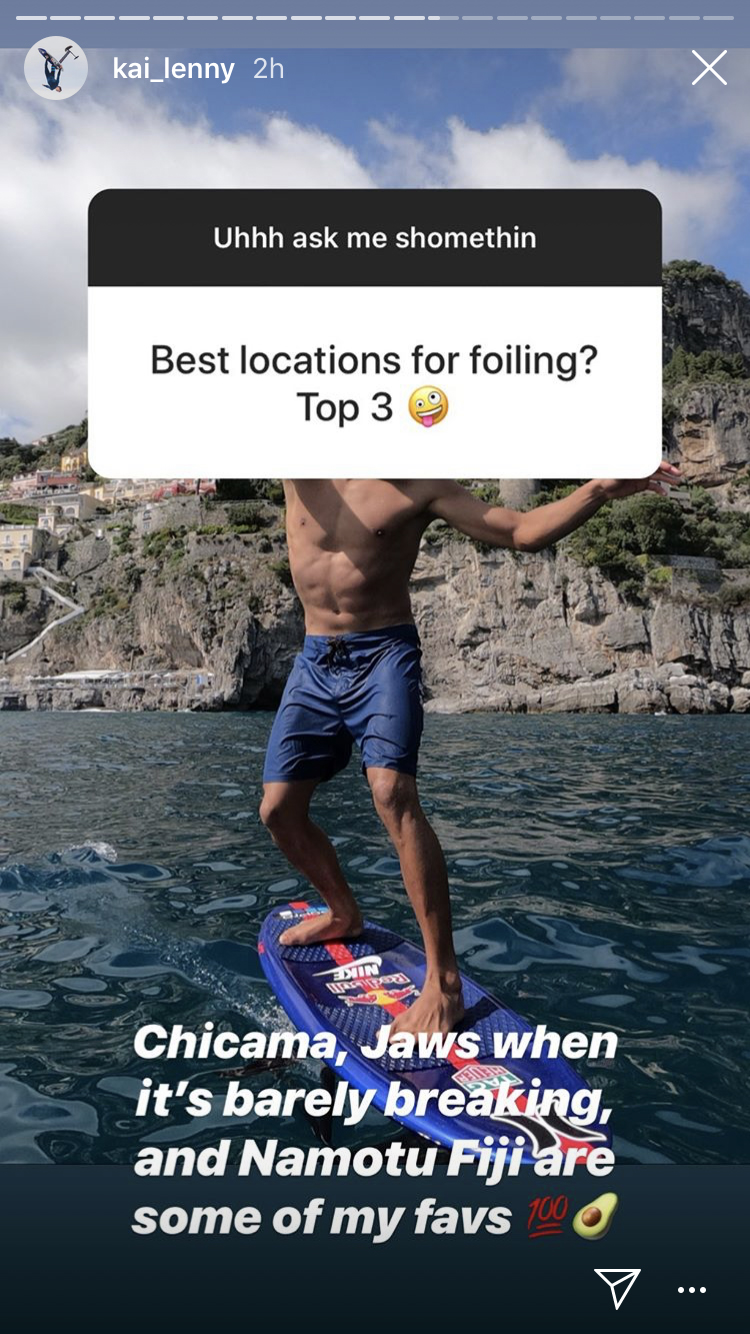 La sección de La Punta es una de las mejores para el Foil, es la más grande y tienes más espacio para maniobrar de un lado a otro y la ola tiene más fuerza por ello cuentas con más velocidad a la hora de volar en el foil. En esta sección no hay surfers, por ello es más seguro.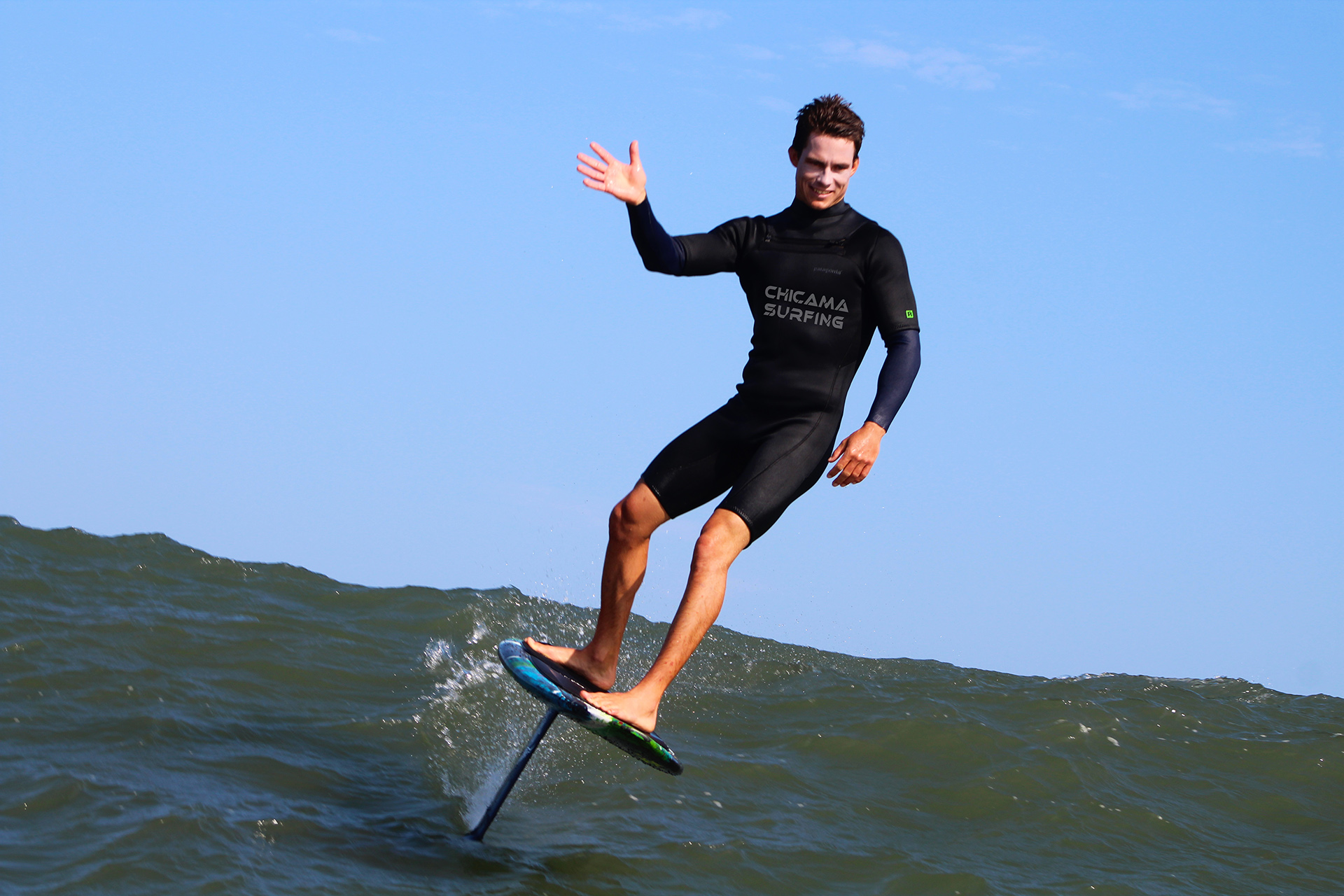 The Cape is very good too, andvery similar to La Punta. Here you have lots of space to draw lines, pump and go fast. The good thing is that you almost do not have to worry about surfers, as they ride very little here.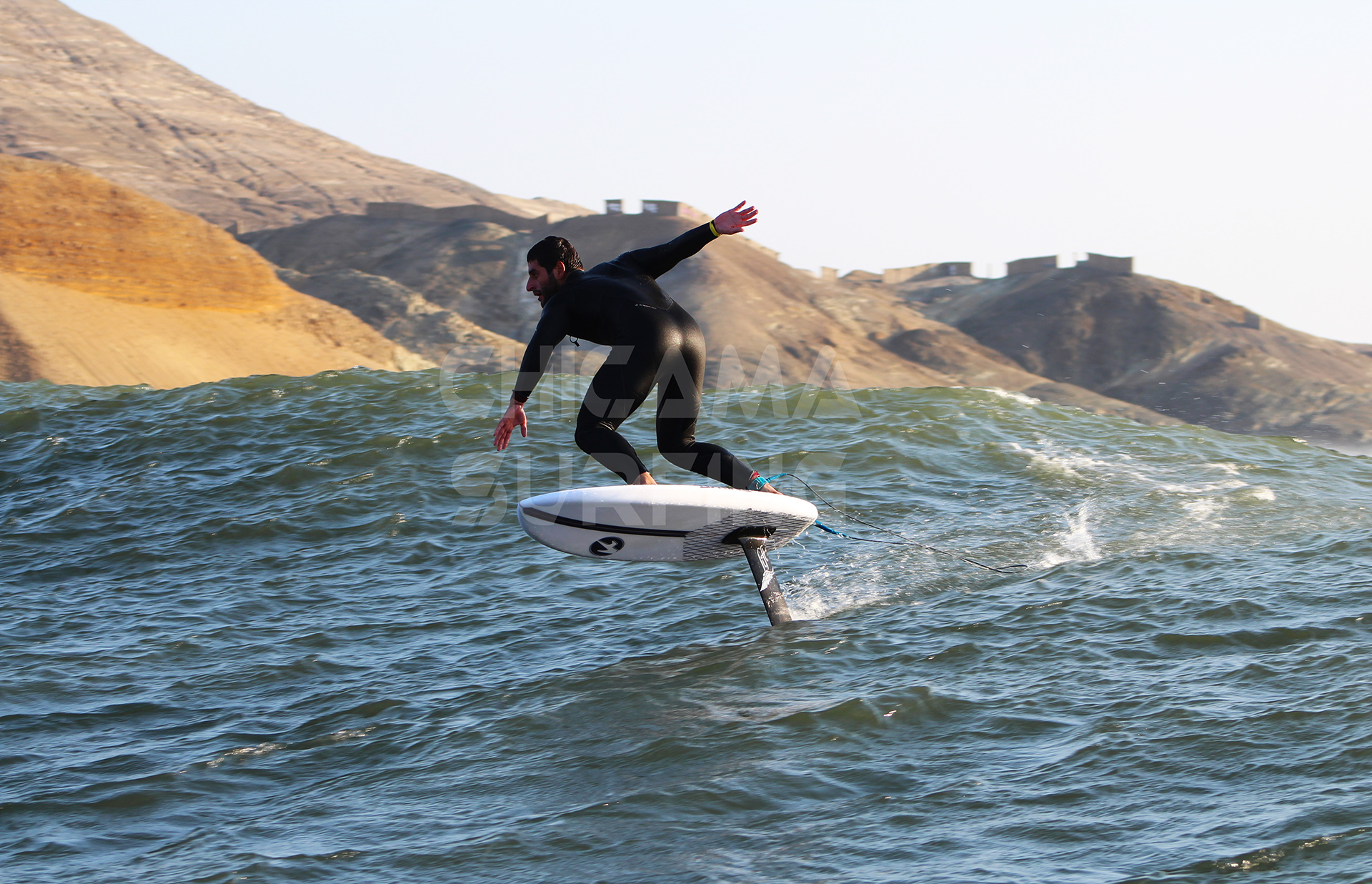 At El Point the wave becomes more demanding, allowing you to maneuver and go fast. This is a very good wave, however you have to be careful not to cross surfers, as there are many in this section.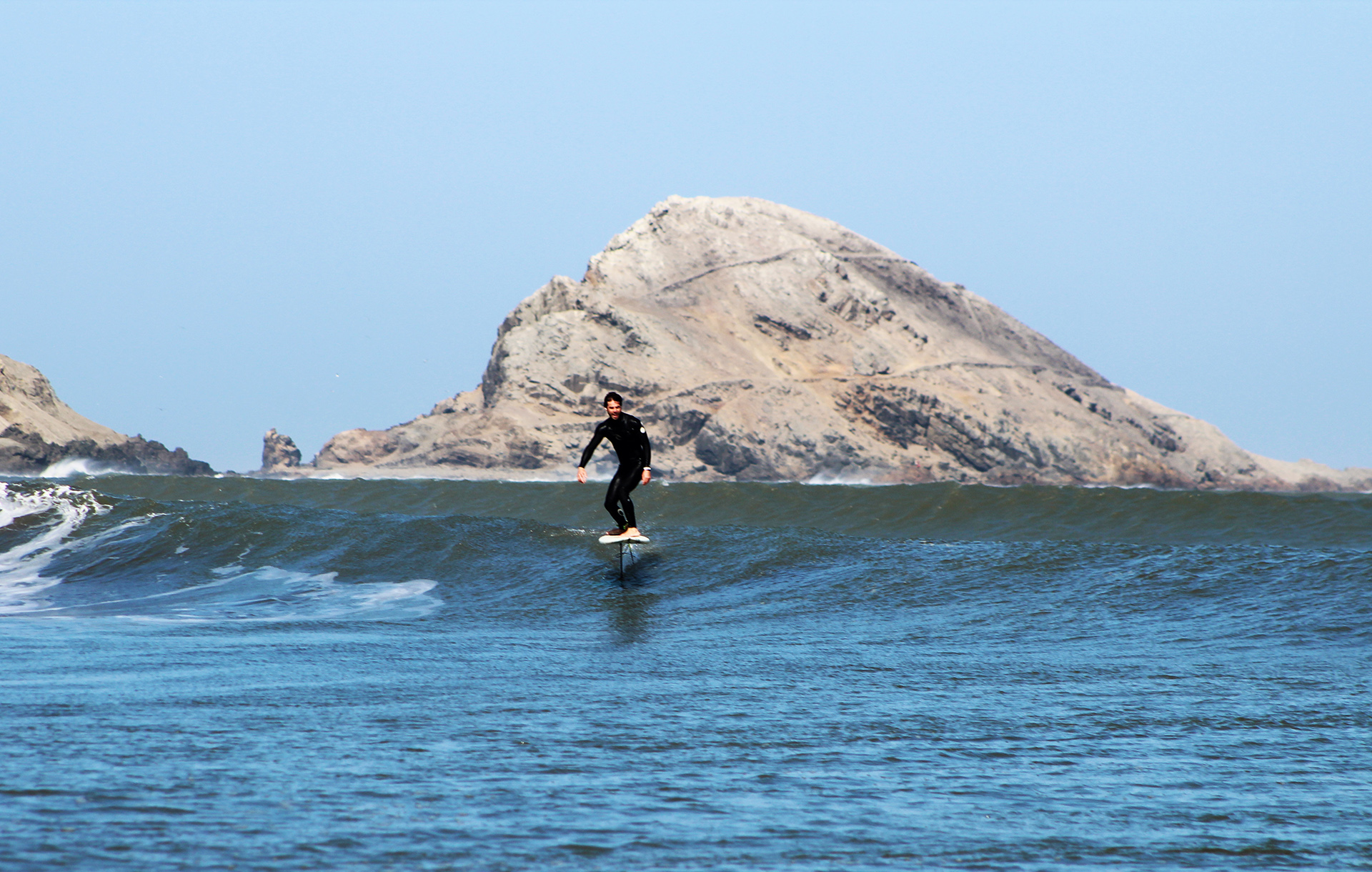 The Dos Tetas and the The Hotel section are good to maneuver and change direction, since the wave gives you more space. It is good to pump at the end of these sections because if you want to connect to El Hombre you have to cross a few sections of small walls.
El Hombre and El Malecon are the most demanding sections of all. They are very fast and with really long walls. Experienced surfers tend to stay here to look the tubes, but for foil it is a good part to go fast! However you must be careful with stones and surfers